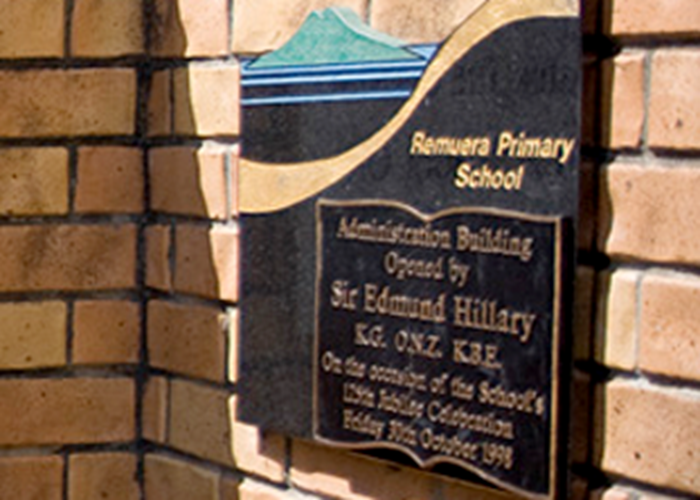 A new look - demolition of the 1909 main block of classrooms began in early 1981. This was the first step in the rebuilding of the entire school. The new Remuera Primary School was opened in 1982.
A new two storied, eight classroom block was added in 1996. Sir Edmund Hillary opened the new additions.
Further additions were made in the late 1990s when the Administration Block and Hall were built.
In 2012, the two storey block housing our Year 5 & 6 students was built.
In 2014, the school's Library & ICT Suite were relocated to allow for the refurbishment of those rooms to house our Year 2 students.
In 2017/18 the School's latest buildings were opened.  A purpose built two storey block for our Year 1 students, together with a Library, Theatre and STEAM (Science, Technology, Engineering, Arts and Mathematics) Facility.
In 2018, the school installed its first Beehive, happily referred to, by students as the Honey House.