SKIDs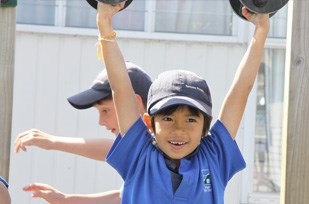 Before School 7.30-8.30am
After School 3.00-6.00pm
Out of School Care programmes are run Mondays to Fridays. These programmes are run independently by SKIDs and all queries can be made to their office on 948-4548
or 027 211 1279 or check out their website
For more information www.skids.co.nz.
Remuera Primary School is not responsible for the operation or activities provided by SKIDs Out of School Care.
SKIDs Out of School Care
Welcome to our SKIDs Centre where the safety and care of your child is our number one priority.

Safe Kids in Daily Supervision or SKIDs began in 1996 when two mothers recognised the need for structured Out-of-School Care for primary school aged children.

If you're looking for a safe, structured and fun environment for your children then you've come to the right place.

For more information about our programmes please contact us.
Our contact details are:
•   Free phone: 0800 2 SKIDs, or 021 191 9115


Holiday Programmes are often available.