OUT OF ZONE ENROLMENTS FOR 2024
The Board of Trustees invites applications from Parents/Caregivers who wish to apply for an Out of Zone placement for their child at Remuera Primary School for the 2024 school year.
The deadline for receipt of applications is midnight on 11th October 2023.  All applications must be submitted via this link
The Board has established that places will be available at:
15 places at Year 0 (child's birthdate is on or after 01st June 2019)
15 places at Year 1 (child's birthday is on or before 31st May 2019)
05 places at Year 2
08 places at Year 3
If the number of Out of Zone applications exceeds the number of places available, students will be selected by ballot.  In cases where a ballot is required, this will be held on Wednesday 18th October 2023.  Parents/Caregivers will be informed of the outcome of the ballot via email within 3 days of the ballot being held.
Applications must be processed in the following order of priority:
1.  First Priority must be given to any applicant who is accepted for enrolment in a special programme run by the school.  (Not applicable at Remuera Primary School)
2.  Second Priority must be given to any applicant who is the sibling of a current student of the school
3.  Third Priority must be given to any applicant who is the sibling of a former student of the school
4.  Fourth Priority must be given to any applicant who is the child of a former student of the school
5.  Fifth Priority must be given to any applicant who is either a child of an employee of the Board of Trustees or a child of a member of the Board of Trustees
6.  Sixth Priority must be given to all other applicants
School Zone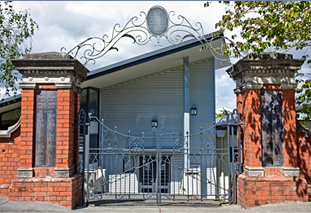 Children who live within the school home zone and are of the required age are eligible to attend Remuera Primary School. We take enrolments from 4 years of age, feel free to contact our office for Enrolment information. Enrolment packs are not available on-line.
Each year in August our Board of Trustees take into account existing and projected enrolments and make a decision on how many, if any places will be available for out of zone students at each year level for the following school year.
It is important to note that we do not hold an out of zone ballot each year. Should we hold a ballot the regulations around the ballot process as laid down by the Ministry of Education will be strictly adhered to.
Should you have any queries around either, in zone or out of zone enrolment, please email our Enrolment Officer at enrolment@rps.school.nz
Please enrol your child as soon as they turn 4.
RPS Geographical Zone
All students living in the home zone described below are entitled to enrol at Remuera School at any time.
Ara Street
Entrican Avenue
Nordon Place
Rothesay Street
Armadale Road
Garden Road
Ohinerau Street
Rotomahana Tce
Avice Street
Glen Esk Place
Omahu Road
St Vincents Avenue
Ascot Avenue
Grand View Road
Ormonde Road
Swinton Close
Beatrice Road
Homai Street
Patey Street
Tahora Avenue
Brookland Place
Hubert Henderson Place
Peach Parade
Te Kowhai Place
Buttle Street
Koangi Street
Pere Street
Tiki Street
Carmont Street
Kitirawa Street
Platina Street
Tirohanga Avenue
Clonbern Road
Komaru Street
Poto Street
Tonks Street
Cotter Avenue
Lillington Road
Rakau Street
Waiata Avenue
Dell Avenue
Lochiel Road
Rangitoto Avenue
Wairua Road
Dempsey Street
MacMurray Road
Ranui Road
Warrington Road
Dilworth Avenue
Mainston Road
Raukura Lane
Westbourne Road
Dromorne Road
Minto Road
Raumati Road
Westbury Crescent
Dunholme Road
Mt Hobson Lane
Richard Farrell Avenue
Woodley Avenue
Eastbourne Road
Mt Hobson Road
Ridings Road
Wootton Road
Elmstone Avenue
Muir Road
Risk Road
Ely Avenue
Norana Avenue
Robert Hall Avenue
Streets partially in home zone (between and including numbers shown)
Arney Road
1-43, 2-28
Orakei Road
2-90, 1-169
Bassett Road
1-105, 2-112
Portland Road
1-81, 2-56
Benson Road
1-47, 2-66
Remuera Road
99-621, 88-602
Great South Road
166-236
Seaview Road
1-63, 2-36
Greenlane Road East
3-107, 2-70
St Marks Road
1-9, 4-12
Haast Street
odd numbers only
Upland Road
131-189, 4-206
Ladies Mile
4-88, 5-53
Victoria Avenue
1-99, 2-116
Market Road
1-55, 2-58
New Entrants
From term 2, 2023 RPS will be implementing a cohort entry policy. 
Until recently, children in Aotearoa started school on their fifth birthday, or on any school day after that, as long as they started school by their sixth birthday. Recent changes by Government have given schools another way to enrol children, called cohort entry. This approach reduces the days children can start school to eight times a year, twice per term. 
Cohort entry:  
supports the emotional wellbeing of young children as they start school in groups, sometimes with friends from early learning. 

supports learning for new children as teachers can teach without the constant interruption of new students arriving any time during the year 

 

helps whānau connect with other whānau and the school as school visits and activities can be scheduled so whānau can come together in groups 

 

helps schools to plan children's transitions from early childhood to school, making the experience better for children and whānau.

 
Cohort entry means you will have to wait for the next start date before your child can go to school, rather than starting them on their birthday. There are two start dates per term — one at the start of term and another in the middle. These entry dates are determined by the Ministry of Education 
For more information go to: https://parents.education.govt.nz/primary-school/your-child-at-school/cohort-entry/  
Any questions please contact Lindsey Mackrill (Junior School Deputy Principal) lindseym@rps.school.nz   
New Entrant children have two visits prior to starting school. These visits will enable both you and your child to meet the Deputy Principal and Classroom Teacher and become familiar with some of the routines and expectations of the school environment. The dates of your pre-entry visits will be mailed to you. From their first day at school, new entrants remain until 3.00pm along with all other children.
If your child has an identified behavioural or learning support need, please contact our SENCO (Special Needs Coordinator) Kate Seales at kates@rps.school.nz, to establish a transition plan for your child.
School Tours for new students are held twice each term. If you would like to attend one of these tours please contact the school office on +64 9 520 2458

School Uniform
Uniform Code: All children are required to wear the school uniform.
All items of uniform except shoes, socks and tights are available from Argyle Schoolwear through their on-line store at www.argyleonline.co.nz 
SUMMER (Terms 1 & 4)
School Short Sleeve Polo Shirt
 
Navy Culottes or Navy Shorts
 
Tartan Skort
 
Navy Cap or Bucket Hat (compulsory)
 
WINTER 
(Terms 2 & 3)
School Polo Shirt either long or short sleeve




 
 
Navy  Culottes or Navy Shorts
 
Tartan Skort
 
Navy Cargo Pants
 
School Sweatshirt
 
Optional navy tights
FOOTWEAR
Blue/Black/Brown Shoes or Sandals
(all year)
Trackshoes (solid colour)
 
Navy or White Socks
SPORTS UNIFORM
Sports Shirt
(all year)
Navy Sports Shorts

House Shirts
House shirts are available to be worn in place of sports shirt, if your child is a new student to the school do not purchase until you have been advised which House your child has been assigned to.
Sports Uniform may not be worn travelling to or from school
Second Hand Uniform Shop Opening Hours:
The Second hand uniform shop is run by volunteers from our PTA and is located opposite the Swimming Pool at the Platina Street entrance:
Wednesday 2.30pm - 3.15pm  (during term time)
The PTA will also hold second-hand uniform sales throughout the year. Details of these sales will be listed in the School Newsletter.
Activity Notices and Parent Donations
The 2023 Activity Notice and Parent Donation is available in HERO.
Stationery
All students will be given a stationery pack on payment of the stationery fee via HERO. For students that start throughout the year, a modified stationery pack or a list of stationery required by their class teacher will be provided. Additional Stationery may be purchased from the school office every morning between 8:30am and 8:55am.