Notes from the office - Absence or Late to School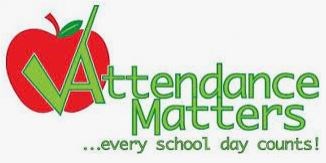 ALL CHILDREN MUST BE SIGNED IN AT THE OFFICE IF THEY ARRIVE AFTER 8.55am, or SIGNED OUT IF THEY DEPART PRIOR TO 3.00PM
PLEASE USE THE VISITOR TABLET LOCATED ON THE FRONT COUNTER
ABSENCE OR LATENESS TO SCHOOL
We are legally required by the Ministry of Education to account for the whereabouts of every student during the school day.  If your child is going to be absent or late to school for any reason you must advise us of this, with a reason, prior to 8.55am.   
Below are the four options in terms of notifying the school:
1. Phone the school, choose option 1 and leave a message on the absence line
2. Email the Office - office2@rps.school.nz  as well as the class teacher.  The teachers are often busy in the morning and sometimes don't get a chance to clear their emails
3. Use the RPS Mobile App
4. Use the Report an Absence button on the front page of our website
Once the teacher has marked the roll our automated attendance system will send a text to the parent/guardian of all children marked as absent without reason requesting an explanation, please reply to this text ASAP.  If you do not provide the office with an explanation of the absence or reply to the attendance text your child will be marked as truant as per the Ministry of Educations attendance guidelines.
SIGNING IN LATE/SIGNING OUT STUDENTS DURING THE SCHOOL DAY FOR OFFSITE APPOINTMENTS
If your child will be arriving late for school you must stop by the School Office to sign them in before you take them to class.  Similarly if you are picking your child up from school for an offsite appointment you must also sign them out at the school office.
Thanks for your support in these important health and safety requirements.