College Rifles Junior Touch Module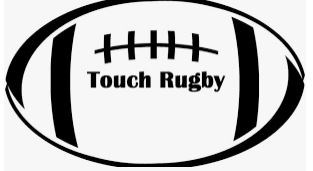 COLLEGE RIFLES JUNIOR TOUCH MODULE - 2021/2022
Enter your touch team today! 
REGISTRATIONS
OPEN: Friday 2nd September
CLOSES: Friday 14th October
For any information on Junior Touch please contact Jade Bowen at juniorsport@collegerifles.co.nz
Or to register a team follow this link:
https://www.sporty.co.nz/viewform/203538
We offer grades for Years 1&2, 3&4, 5&6, 7&8 (girls, boys and mixed)
Thursday and Friday nights at College Rifles all weather turf, meaning you will never miss a week of touch, nor will you get your boots muddy. 
*Maximum 8 teams per grade, per night. 
DATES
Starts: Thursday 27th & Friday 28th October
Finishes (Christmas Break): Thursday 15th & Friday 16th December
Re-starts: Thursday 2nd & Friday 3rd February
Finishes: Thursday 9th & Friday 10th March
PRICES
$475 per team/ $400 Int Girls
THURSDAY NIGHTS 
4.00pm - Yr 1&2 
4.30pm - Yr 3&4 
5.00pm - Yr 5&6 (FULL)
5.30pm Yr 7&8 
FRIDAY NIGHTS 
4.00pm - Yr 1&2/ Yr 3&4
4.30pm - Yr 5&6
5.00pm - Int Girls C Grade
5.30pm - Int Girls B Grade 
6.00pm - Int Girls A Grade 
6.30pm - Yr 7&8 Boys
Come along and be part of our Junior Touch Module, plenty of parking, amazing facilities and fun for all!