Samosas & Steamed Buns
SAMOSAS - LAST DAY TO ORDER TOMORROW!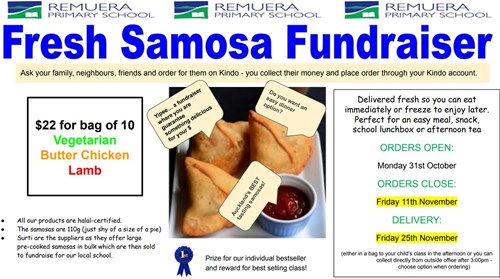 Let's keep the fundraising momentum going and raise some more money towards our canopy project. 
Samosas are a delicious and really popular meal, so we know there is going to be lots of interest in this one. 
We're selling packs of 10 Samosas, in one of three different flavours (vegetarian option available) for $22.

 

Place your orders on Kindo NOW (orders close tomorrow, Friday 11November). 
Buy them for yourself, and sell them to your friends and family as well! 
You collect their money and place their order through your Kindo account.
Get selling and you could be in with a chance to win a prize for yourself or your class.
Check out the flyer attached. 
Orders close Friday 11 November. Delivery to school Friday 25 November.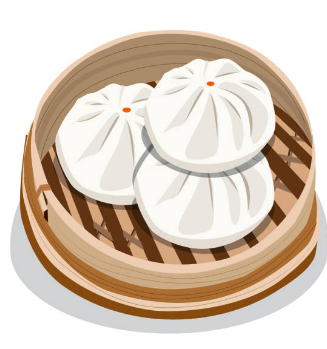 STEAMED BUNS - to take home!
We're responding to a request from parents and offering our yummy Friday Steamed Buns as a take home pack. 

Buy a box of 4 for $12 

and it will be delivered to your child's classroom at Break 1 on Friday 18 November, for them to take home at the end of the day.

Place your order via the Steamed Buns section of Kindo.

Orders close 9am Thursday 17 November.