Showcasing our Art Room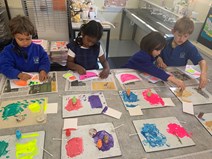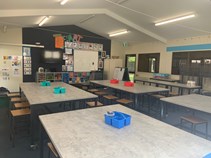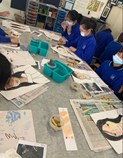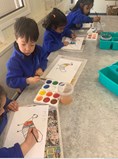 We have been very excited to see the establishment of a new specialist art room for the RPS students to enjoy in 2022.  Joanne Hewlett is our amazing art teacher who has worked tirelessly to set up an inspiring, creative space for the children to work in.  The students have really enjoyed the opportunities presented in this relaxing, inspiring environment.
Children attend classes once a fortnight and have experienced working in a variety of media including collage, printmaking, oil pastels and paint.  Juniors have been inspired by patterns and the simple shapes of Paul Klee; middle school have explored form in still life; senior students have mainly focused on portraiture and cityscapes.  The pieces the children have produced throughout the year have been stunning. Here are a few photos of the art room, and some of their fantastic artwork.